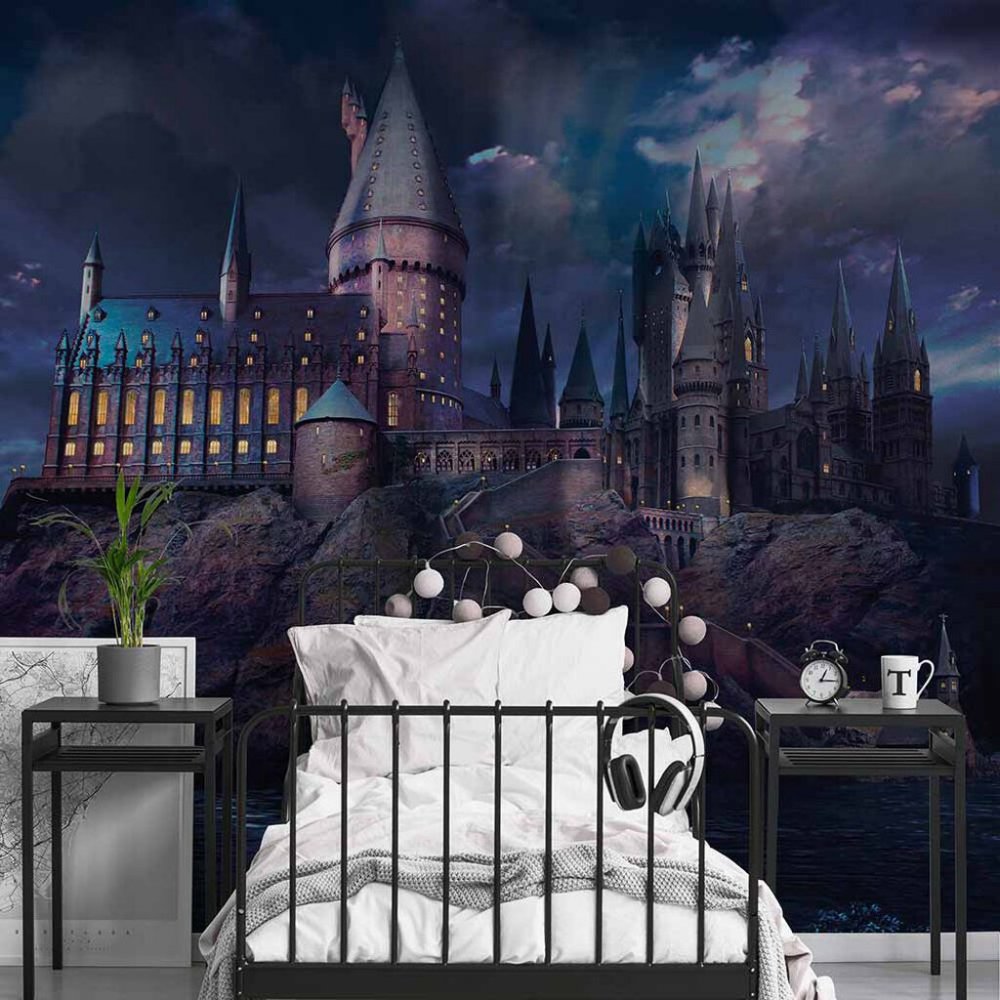 I purchased this mural for my stepdaughters bedroom, the mural was extremely easy to hang, I pasted the walls and then hung the wallpaper, I would advise not to over paste the walls that way the paper won't stretch , the joins were fairly easy to put together
I think the mural looks great and stepdaughter is over the moon
I even added the 'floating' candles to finish the look



Karen Irwin

16 August, 2021

Wirral

A fabulous product. Looks amazing when up and very easy to do. It wouldn't let me upload a photograph unfortunately. What would improve this product even further would be the ability to get different sizes.

Snel binnen en goed geregeld

This mural is incredible. It's not pixilated it looks amazing. Only advice is don't cut any off the top to try fit it in the middle.... just cut extra off the bottom as we ended up taking a little of the top of the castle due to trying to place the whole mural centrally and the bottom doesn't have much going on so can deff afford to lose that end instead ☺️

Gsnailsandbeauty

24 February, 2021

Sussex

In initial opening of the mural, I was quite disappointed with the quality of the print and how pixilated it looks.

I continued with application anyway (sons birthday surprise so I had no choice) application was fairly easy, you definitely need 2 people for the job. The paper does stretch a fair amount once it's wet from the paste so be careful!

I must admit now that the whole wall is finished, it looks pretty good! The pattern is a little 'off' and doesn't line up in places but it's not that noticeable and the pixilation isn't too bad, although it could definitely be better.

Overall I think this mural is excellent value for money.

Pleased with result. Really easy to put up.

Purchased this for the childrens bedroom as they are Harry Potter mad. Was really disappointed with the print quality though. The resolution is especially pixellated, I would expect it to be a little bit with anything this size, however, it's really bad and still very noticeable from 3-4 meters away. Imagine an iPhone picture blown up to wall size and you get the idea. There was also a repeated mark on the roll probably from the printer. Have returned as just not good enough :-(

Lovely wall mural and very easy to put up . My daughter loves it

So beautiful! My son is so happy with his room now!!

Penny-Jane Taylor

2 December, 2020

Reigate, Surrey

Purchased this wall mural for my daughters bedroom, I am blown away with it, so happy with the result. Great delivery and updates once dispatched etc.

Thank you so much. Highly recommend.