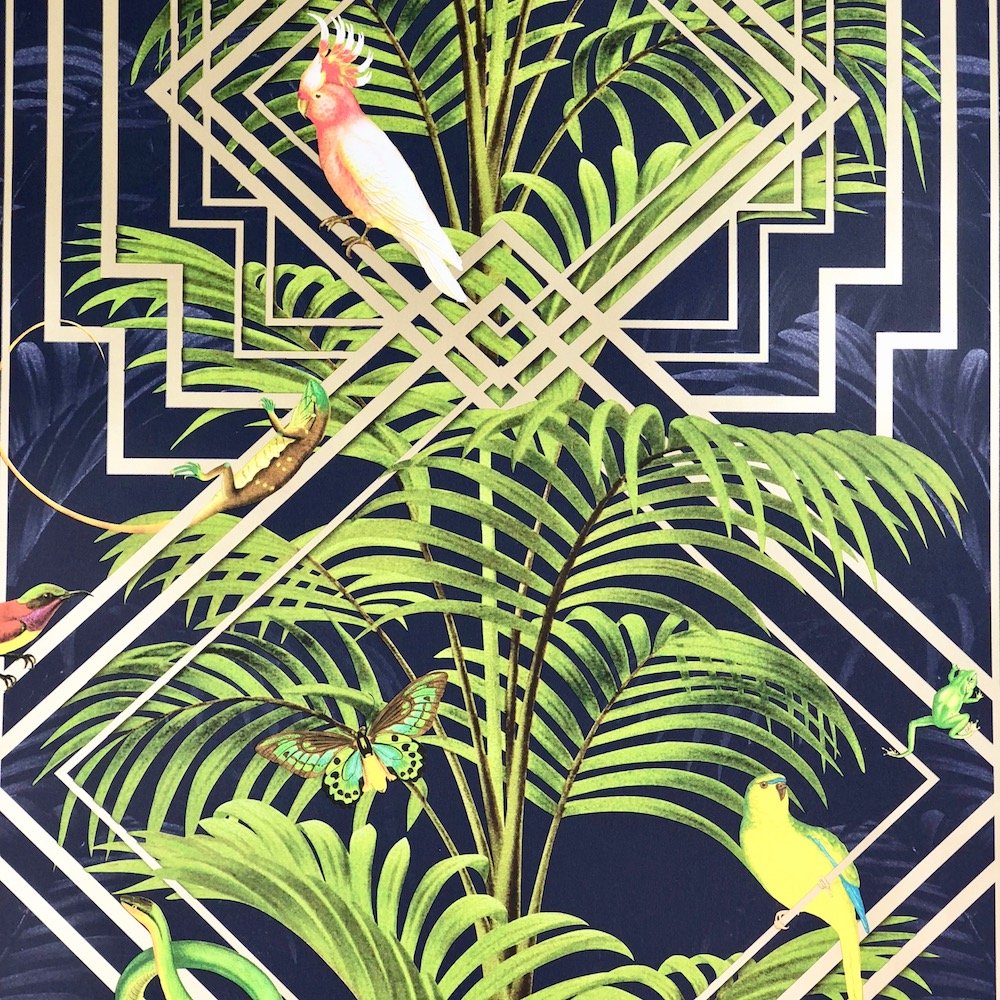 The wallpaper from Allen Braithwaite called Holden Decor Congo Navy is truly stunning.

I ordered it on the Friday, and it arrived Monday. Super service.

I haven't put it on my bedroom wall yet, but I am so excited to do so.

It's going to look amazing. Many thanks

Janey-Fee

12 December, 2021

Jersey

The wallpaper arrived quickly & the driver delivered within the allotted hour, so already impressed.

The wallpaper is a stunning design & perfect for lining the back of a drinks cabinet that has drawn many favorable comments. The only downside - my husband said it was impossible to cut the paper with a knife as it tore, so had to use scissors.

Absolutely lovely, I was only going to do one wall , ordered more and decided to do two rooms with it

Christie M

13 April, 2021

South Wales

Stunning paper fantastic quality fast efficient service and delivery ... won't hesitate to order again !! Thank you

Mrs Kelly Atkins

3 March, 2021

West Midlands

Beautiful paper. Very different. Definitely made a statement. Great delivery and communication. No problems at all. Very happy with my purchase

Great service and quality. I shall be buying more!

This is a great wallpaper, my only complaint was the waste due to the pattern repeat......had to order another roll to enable me to finish the wall.

Mr & Mrs Dell

29 July, 2020

Scotland

From boring to bold! We love this wallpaper. It is great quality for the price and easy to hang. It had transformed our study and has had loads of compliments. It was delivered really quickly. I wouldn't hesitate to recommend this product. Life is too short for beige!